Kankeroorlewendes maak hul merk by Bredasdorp Park
'n Groep van 15 kankeroorlewendes het Saterdag 13 Julie 2019 die windpomp op die terrein voor die BKB-gebou op Bredasdorp Park pienk geverf vir kanker.
Die meeste van die deelnemers is van Bredasdorp afkomstig.
Lede van die VLV het op die dag gesorg vir koffie en tee – en 'n eetdingetjie – terwyl die deelnemers geverf het.
Die geleentheid was ten bate van Cancervive, 'n projek om mense bewus te maak van kanker (en spesifiek die vroeë opsporing daarvan). Hulle bied ook ondersteuning aan pasiënte.
Cancervive sal hul kleure op die windpompwiel verf.
Tydens Nampo Kaap in September sal slotte ten bate van Cancervive verkoop word. Dit bied jou die geleentheid om iemand met kanker (wat dit oorwin het, dit tans beveg of die stryd verloor het) te eer deur sy of haar naam op die slotjie aan te bring, waarna dit aan die windpomp vasgemaak sal word.
Kontak gerus vir Lorraine du Toit by 082 3282 575 as jy meer wil weet.
En hou gerus dié spasie dop vir nog nuus oor die projek.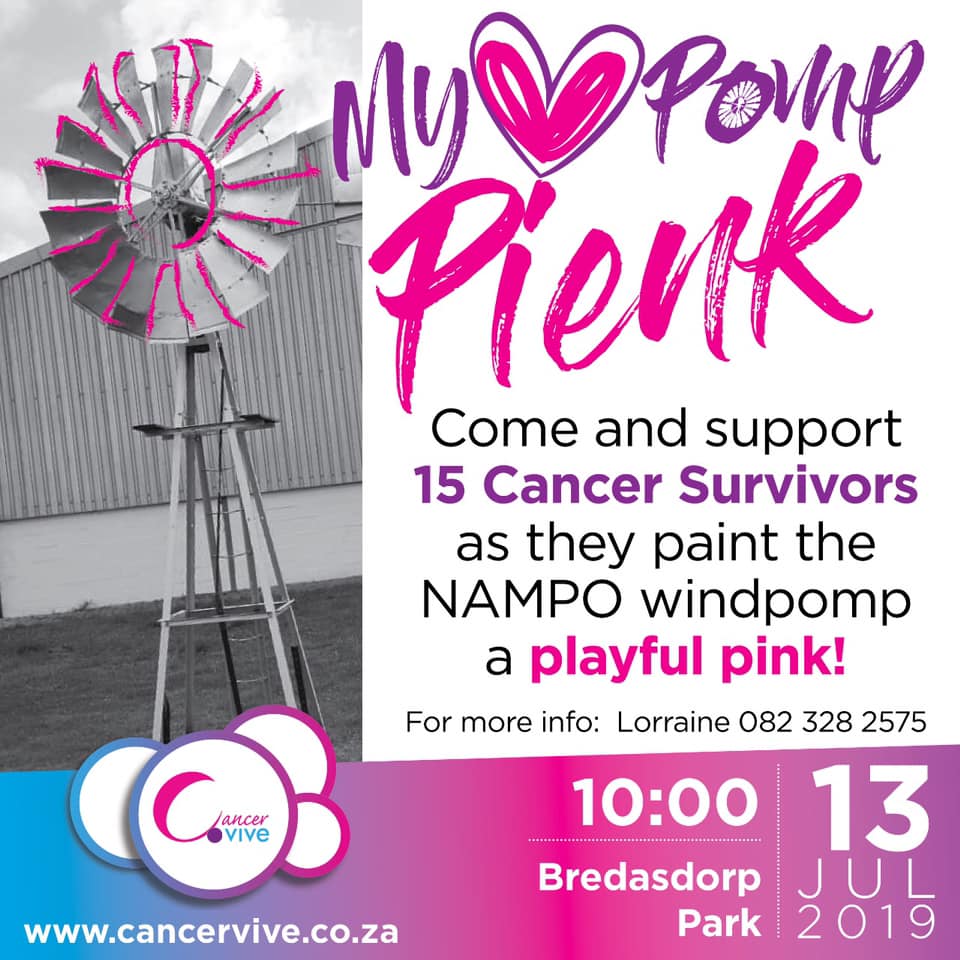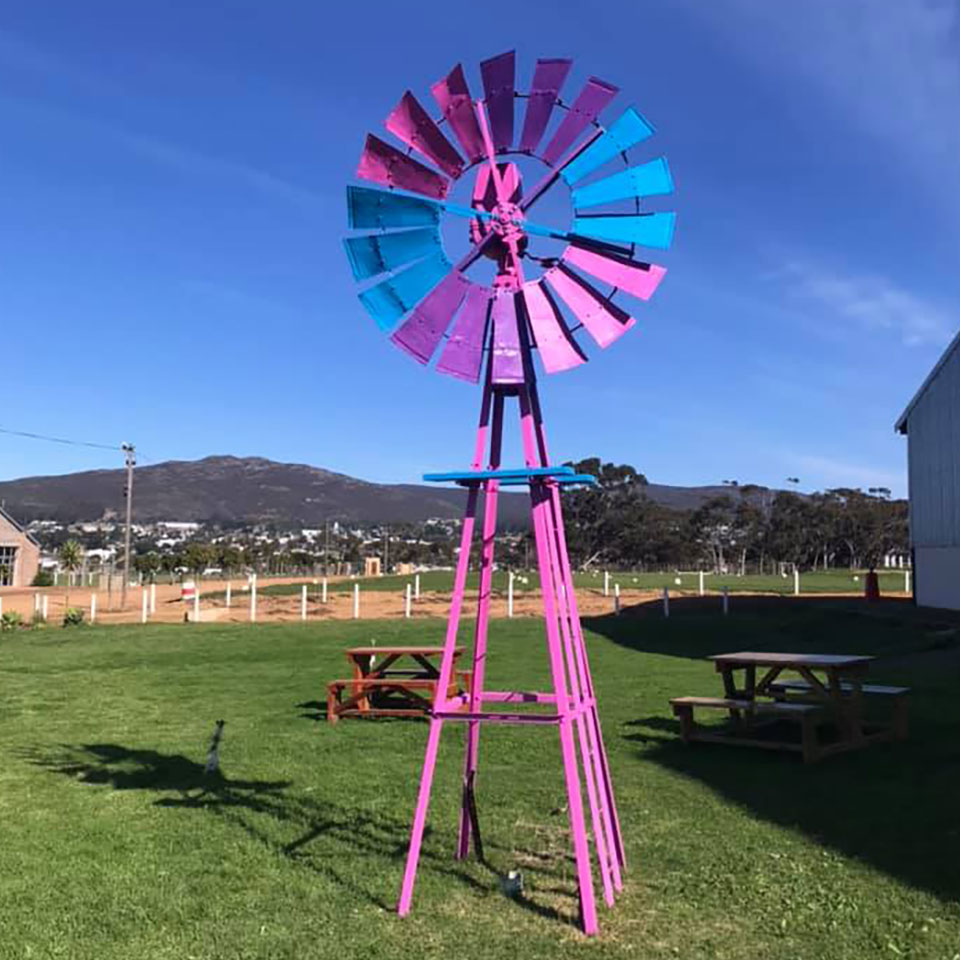 Keep up to date on all the news and events taking place at Bredasdorp Park.
NAMPO Kaap | Aug 15, 2019 Have you seen it yet? Our brand new LEMCO structure at Bredasdorp Park Have you noticed the large, brand new steel structure on our Bredasdorp Park expo site? This is the work of LEMCO Group of Companies – a leading structural steel...
ADDRESS
Nooitgedacht Road,
PO Box 1122,
Bredasdorp, 7280