Bredasdorp Mega Park Non-Profit Company is overseen by directors from the local Overberg farming community, agricultural sector and business world.
Henk Aggenbach
Chair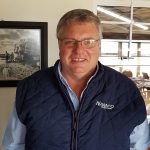 Henk grew up in Bredasdorp and studied BSc Agriculture at Stellenbosch University. Today he farms outside of Bredasdorp. Henk, in the past served as the Chair of Agri Mega
Louw Coetzer
Director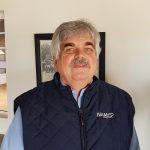 Louw is part of the Overberg Agri team – serving as their Financial Director. In the past he also worked as their Operations Director of Investments.
Dirk Hanekom
Director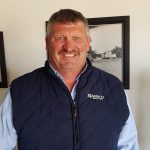 Dirk Hanekom farms outside of Bredasdorp, in the Klipdale area. He is well known in the Merino South Africa circles.
Dirk Uys
Director
Dirk has been practising law for more than two decades. Having moved from Johannesburg to Bredasdorp, he now runs his commercial law firm, Dirk Uys Attorneys, in the Overberg.
Chrystal van Wyk
Director
Chrystal matriculated at Albert Myburgh Secondary School in Bredasdorp. She worked at Media 24 as circulation manager and has been facilitating numerous emerging farming projects. She currently heads up the team managing Bredasdorp Park.
Michael van Breda
Director
Michael trained as a Chartered Accountant, and farms on his family property, Zoetendalsvallei. He also serves as a Non-Executive Director for Overberg Agri and as an Executive Director for the Nuwejaars Wetlands Special Management Area.
Marthelene Matthysen
Director
Martelene is a Pastor at SHiloam Ministries and a community leader in Bredasdorp. Martelene has served on the management of the Cape Agulhas Business Chamber.
ARDS is the service provider appointed to manage Bredasdorp Park. It's headed up by Chrystal van Wyk, who has considerable experience in the agricultural sector.
Charmain Plaatjies is our administrative officer.
Contact us: 028 050 1385
How Bredasdorp Park has grown to where we are today
In 1992, a local farmer, Niel Giliomee teamed up with partners to host the first agricultural day in the Overberg. This event brought farmers together from across the district to the historic farm of Nachtwacht.
ADDRESS
Nooitgedacht Road,
PO Box 1122,
Bredasdorp, 7280
ADDRESS
Nooitgedacht Road,
PO Box 1122,
Bredasdorp, 7280
Dirk Hanekom vertel ons meer oor NAMPO Kaap 2018

Dirk Hanekom, direkteur van die Bredasdorp Mega Park was betrokke by die bestuur van NAMPO Kaap 2018. In die video hieronder vertel Dirk ons meer oor die ontstaan en groot sukses van die heel eerste NAMPO Kaap. Dankie aan elke persoon wat deel gevorm het van dié geleentheid. Ons sien uit om almal by NAMPO Kaap 2019 te sien! #GraanSA #NAMPOKaap

Posted by Grain SA/Graan SA on Sunday, 7 October 2018