NAMPO CAPE – Bredasdorp Park
NAMPO Cape, taking place from 12-14 September 2018 in cooperation with the Bredasdorp Park NPC will soon be geared and ready to accept applications for the agricultural exhibition. And this is what you should know.
Prospective exhibitors can apply from 1 March 2018 on the Grain SA or NAMPO Harvest Day websites.
The ever popular Nation in Conversation-forum, and an integral part of NAMPO, will this year also broadcast from NAMPO Cape with a studio in the Auditorium and aims to focus on insightful conversations and topics for the producer and the agriculture challenges of today. Grain SA further looks forward to welcome its members in the exclusive hospitality venue on site.
SSK, Overberg Agri and Kaap Agri, three well-known agri-businesses have already committed to the NAMPO Cape week. In addition, planning for all the major tractor- and implement manufacturers to be present at NAMPO Cape is well under way, showcasing the newest technology in exhibitions of exceptional quality.
Non-profit organisations, including schools and churches, wishing to operate food and refreshment stations are simultaneously invited to apply to operate a kiosk. A variety of food stalls will be available throughout the park and the Road stall-concept with pickled quince, olives, cheeses, nuts and oils will fall within various tastes.
A daily women's programme will be presented from 10:00 to 12:00 with food demonstrations, décor, inspiration and many product exhibitions geared towards the ladies, including clothing, jewellery, décor- and hand-made items.
And, as any agricultural exhibition should, a hall will be dedicated to the livestock component, with a show ring occupied by the Merino Sheep breeding Society, the Jersey Bull breeding Society and the Youth Show. Current sheep shearing demonstrations and livestock exhibitions will complete this hall's offerings. Flower lovers should definitely not miss NAMPO Cape with its glorious flower display on view and for the men, the planned 4x4 demonstrations with some of the well-known automotive manufacturers will not disappoint. See you at NAMPO Cape!
NAMPO KAAP – Bredasdorp Park
NAMPO Kaap wat vanaf 12-14 September 2018 in samewerking met die Bredasdorp Park NPO op Bredasdorp aangebied word, gaan eersdaags gerat en gereed wees om aansoeke vir dié landbou en nywerheidstentoonstelling te ontvang. En hier is wat jy moet weet!
Voornemende uitstallers kan vanaf 1 Maart 2018 op die Graan SA of NAMPO Oesdag webblaaie aansoek doen vir uitstalruimte.
Die immergewilde Nasie In Gesprek- forum en 'n integrale deel van NAMPO, gaan vanjaar ook by NAMPO Kaap in die Ouditorium aangebied word, met insiggewende gesprekke en relevante onderwerpe vir die produsent en sy landbou-uitdagings van vandag. Graan SA sien verder uit om sy lede in die eksklusiewe gasvryheidslokaal op die terrein te ontvang.
SSK, Overberg Agri en Kaap Agri, drie bekende landbou besighede in die Kaap het hulle reeds verbind tot die NAMPO Kaap-week. Verder word beplan dat al die groot trekker- & implement maatskappye op NAMPO Kaap teenwoordig sal wees met die nuutste tegnologie wat ten toon gestel word in uitstallings van hoogstaande gehalte.
NPO-instansies, insluitend skole en kerke, wat voedsel/koeldranke wil verkoop word terselfdertyd uitgenooi om aansoek vir die bedryf van 'n voedsel- & koeldrankkiosk te doen. 'n Verskeidenheid voedselstalletjies sal regoor die terrein beskikbaar wees en die Padstal-konsep met stalletjies van ingelegde kwepers, olywe, kase, neute en olies sal in menige se smaak val.
'n Daaglikse vroueprogram sal vanaf 10:00 tot 12:00 aangebied word met kos demonstrasies, dekor, inspirasie en talle produk uitstallings gerig op die skoner geslag, insluitend klere-, juwele-, dekor- en verskeie handegemaakte items.
En soos 'n landboutentoonstelling betaam, sal 'n saal aan die veekomponent gewy word, waar die een skouring deur die Merino-skaaptelersgenootskap, Jersey-beestelersgenootskap en Jeugskou opgeneem sal word. Skaapskeerdemonstrasies sal aktueel wees en diere uitstallings sal verder deel uitmaak van hierdie saal. Blommeliefhebbers moet beslis nie vanjaar NAMPO Kaap misloop nie, aangesien 'n pragtige blomme uitstalling ten toon gestel sal word. En vir die manne, 'n opwindende beplanning van demonstrasies op die 4x4-baan met van dié bekendste motorvervaardigers. Sien jou by NAMPO Kaap!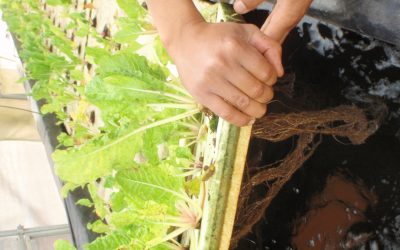 Farming for the future will have to provide food for more people using less water and less land. Visit the tunnel on plot 54 & 57 for some innovative ideas and systems in action. Aquaponics is a sustainable method of raising both fish and vegetables. Furthermore,...
ADDRESS
Nooitgedacht Road,
PO Box 1122,
Bredasdorp, 7280
ADDRESS
Nooitgedacht Road,
PO Box 1122,
Bredasdorp, 7280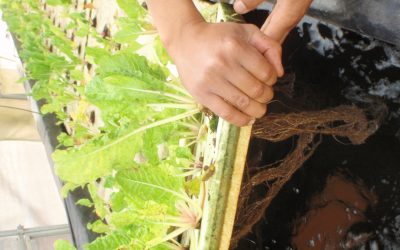 Farming for the future will have to provide food for more people using less water and less land. Visit the tunnel on plot 54 & 57 for some innovative ideas and systems in action. Aquaponics is a sustainable method of raising both fish and vegetables. Furthermore,...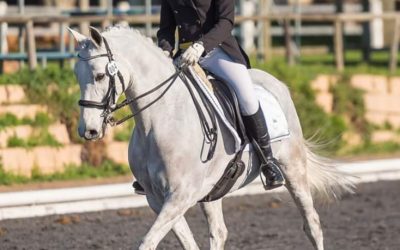 Dressage is the highest expression of horse training where horse and rider are expected to perform from memory a series of predetermined movements. At the peak of a dressage horse's gymnastic development, the horse responds smoothly to a skilled rider's minimal aids....
"WIld Bird" Traditional Archery is based in Napier. This is the first and only Barebow- Discipline School in South Africa. Apart from schooling, Wild Bird Archery do demonstrations, travel for competitions and give many a taste of one of the oldest Martial Arts in the...
Visitors to Nampo Cape 2018 can look forward to a flower exhibition called Overberg Indigenous Showcase. According to flower artist Marjolijn Malan, this exhibition will show the unique flora and fauna of the Overberg area including Erica recurvata, a critically...
The popular Nation in Conversation will be at Nampo Cape, Bredasdorp Park 12 – 14 September. The aim of the panel discussions is to encourage and stimulate dialogue about agriculture among stakeholders from different affiliations, political backgrounds and the...
The Agrisell Ladies' programme will be presented daily in the Distinctive Choice tent at Nampo Cape, 12-14 September at Bredasdorp Park, Bredasdorp. The ladies' programme offers a place where women can sit, relax, listen to music, learn new...