Kursus vir veilige hantering van chemikalië aangebied
Mediese toetse deur 'n beroepsgesondheidspraktisyn was onderneem aan spuitoperateurs.
'n Kursus was aangebied oor die veilige hantering van chemikalië wat onder meer die volgende ingesluit het:
Beroepsgesondheid en -veiligheidswet
Etikette, simbole op chemikalië houers
Instandhouding van beskermende klere en toerusting
Gevare, blootstelling en simptome wanneer blootgestel
Monitering van gesondheid d.m.v. mediese toetse
Aankoop, stoor en storting van chemikalië
Farming | Oct 26, 2020 Bredasdorp Park: Come visit our hydro- & aquaponics project  Hydro- and aquaponics are established methods of farming (mostly with vegetables and herbs). They are distinguished from other farming methods in that they are soilless, i.e. the...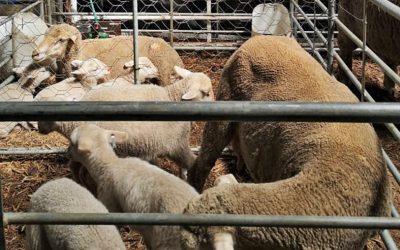 Die aanbieders en organiseerders van ses van Suid-Afrika se grootste lewendehawegeleenthede, het hulself gesamentlik verbind tot 'n wetenskaplikgebaseerde biosekuriteitsprotokol vir die aanbied van die onderskeie geleenthede in 2020, asook in die toekoms
NAMPO Kaap | Oct 04, 2019 NAMPO Cape exceeds expectations  It is with gratitude that we look back on a very successful NAMPO Cape 2019. For the 435 exhibitors spread over the 480 available exhibition spaces, the upgraded parking areas, as well as the increased number...
ADDRESS
Nooitgedacht Road,
PO Box 1122,
Bredasdorp, 7280