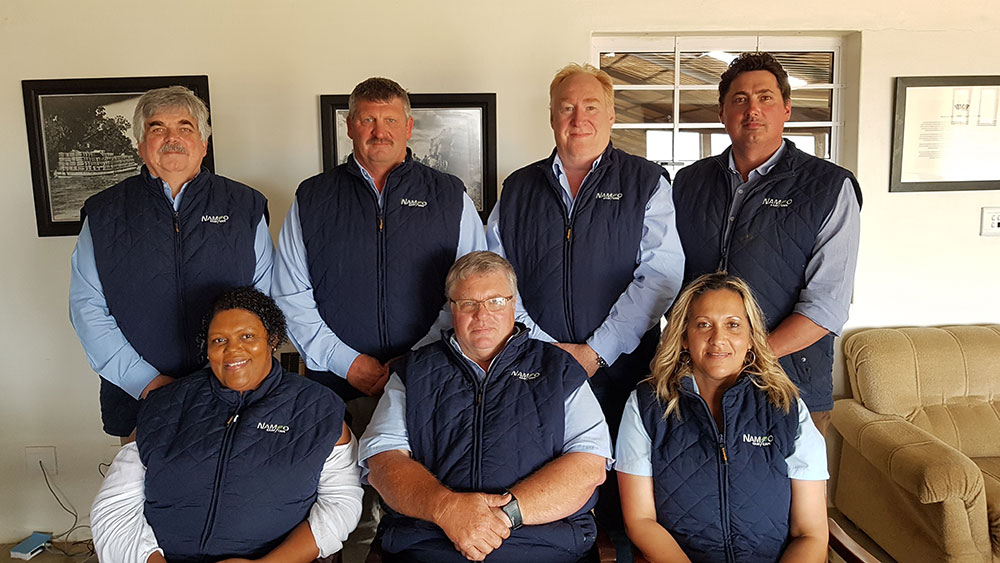 Back: Louw Coetzer, Dirk Hanekom, Dirk Uys, Michael van Breda.
Front: Marthelene Matthysen, Henk Aggenbach (Chair) Chrystal van Wyk. Alfreda Mars is appointed as a new director.
NAMPO Kaap | Oct 04, 2019 NAMPO Cape exceeds expectations  It is with gratitude that we look back on a very successful NAMPO Cape 2019. For the 435 exhibitors spread over the 480 available exhibition spaces, the upgraded parking areas, as well as the increased number...
ADDRESS
Nooitgedacht Road,
PO Box 1122,
Bredasdorp, 7280