From 4 to 6 September 2019
GPS COORDINATES:
S34 31.387 E20 02.912
S34 31 22.8 E20 02 54.5
S34 52300 E20 04860
What to expect at NAMPO Cape?
The first Nampo Cape was a huge success and from 4 to 6 September 2019, the Cape's farming sector and partners will once again descend on Bredasdorp Park. This trade show allows producers to connect with others involved in the agriculture sector.
Innovative machinery, products and services will be on display. And producers in the Cape can use the show to compare price and quality of tractors and other equipment. Demonstrations will show the latest technology available to farmers. And farming tips and sustainable agricultural practices will be showcased, helping farmers improve farming methods.
Applications for exhibition space will be available from 1 March 2019.  Should you have any questions, please contact us at 028 050 1385 or admin@expo.org.za.
NAMPO Harvest Day is the largest privately-organised agricultural event in the southern hemisphere.
This trade show is held annually in Bothaville in the Free State. Every year, around 80,000 people involved in the farming sector come together to enjoy the 670 exhibitions.
Now NAMPO makes its way to the Cape.

Grain South Africa, the organiser of the NAMPO Harvest Day, has signed with Bredasdorp Park, to host this trade show in the Western Cape.
Grain SA works with many partners in the Western Cape – and in particular in the Overberg. The Overberg is known as the breadbasket of the province. And so it's fitting that Bredasdorp Park – in the heart of the Overberg – becomes the setting for NAMPO Cape 2018.
Keep up to date on all the news and events taking place at Bredasdorp Park.
Dirk Hanekom vertel ons meer oor NAMPO Kaap 2018

Dirk Hanekom, direkteur van die Bredasdorp Mega Park was betrokke by die bestuur van NAMPO Kaap 2018. In die video hieronder vertel Dirk ons meer oor die ontstaan en groot sukses van die heel eerste NAMPO Kaap. Dankie aan elke persoon wat deel gevorm het van dié geleentheid. Ons sien uit om almal by NAMPO Kaap 2019 te sien! #GraanSA #NAMPOKaap

Posted by Grain SA/Graan SA on Sunday, 7 October 2018
More than 600 firefighters within the Western Cape (WC) stationed at 27 bases across the province, will undergo the annual Yellow Card Training (YCT) camp in order to refresh their firefighting skills and test their physical and mental fitness in preparation for the...
Mediese toetse, gedoen deur 'n Occupational Health Practitioner, aan Spuitoperateurs'n Kursus is aangebied oor die veilige hantering van Chemikalië wat onder meer die volgende insluit:o Beroepsgesondheid en -veiligheidsweto Etikette, simbole op chemikalië houerso...
Ek en 'n groepie ondersteuners het meer as twee dekades terug die eerste saamtrek gereel – waar boere en ander mense in die landbou bedryf met mekaar kon praat. Vandag glo ek nogsteeds in daardie doel – en is Bredasdorp Park die perfekte bymekaar kom punt hiervoor."
- Niel Giliomee (Oud-Voorsitter)
ADDRESS
Nooitgedacht Road,
PO Box 1122,
Bredasdorp, 7280
ADDRESS
Nooitgedacht Road,
PO Box 1122,
Bredasdorp, 7280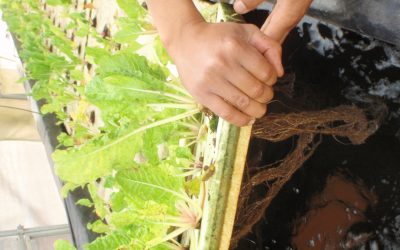 Farming for the future will have to provide food for more people using less water and less land. Visit the tunnel on plot 54 & 57 for some innovative ideas and systems in action. Aquaponics is a sustainable method of raising both fish and vegetables. Furthermore,...